U16 AA AC HAVOC Ride out the Covid Storm and Prepare for Upcoming Season
---
---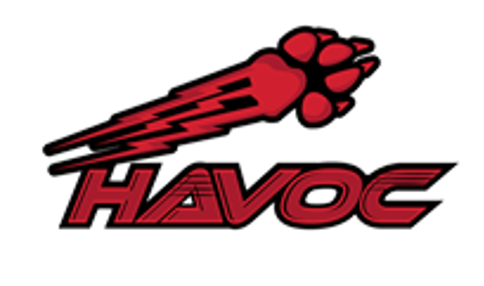 ---
U16 AA AC HAVOC Ride out the Covid Storm and Prepare for Upcoming Season
May 14, 2021- Airdrie, Alberta- 2020/2021 was supposed to be their inaugural season but like the rest of hockey, the Havoc was forced to pivot and find a way to keep their players engaged and occupied, while managing the ever-changing guidelines and restrictions brought about by a world-wide pandemic. Despite the challenges, Head Coach Dave Chamberland took everything in stride.
"When we could practice and play games, we had no issues. After that, when we could not, we engaged the players on practice nights through zoom conference calls, allowing the players to come up with whatever hockey team related items we could. We had guest speakers, former players etc. come on and speak to the team. We ran this way basically until the end of February," says Chamberland on operating during Covid-19. "Although it was difficult running in a pandemic environment, we followed the AHS rules and managed to have no issues with it. Once everyone became comfortable, we ran smoothly," he continues.
Players only get one shot at the U16 AA level so there will be no veteran players returning from last season, but the Havoc are fortunate to see many of their staff returning to the team including:
Manager: Dean Chapman
Associate Coaches: Erik Tuff, Riley Fordyce
Goaltender Coach: Kurtis Chapman
Dave Chamberlain will be returning as Head Coach; he was previously an Assistant Coach for the Airdrie CFR Chemicals U 18 AAA Bisons team. Dave's extensive hockey experience includes administrative positions with Crowfoot Minor Hockey (Director of Hockey Operations for 8 years and President for 2 years). He was also a Director at Large with the NWCAA and Calgary Minor Hockey for a short period of time. He has coached several years of minor hockey teams, Bantam AA, Bantam AAA, Midget AA and Minor Midget AAA teams.
"We are looking forward to being able to have games and practices, even if there are still some restrictions. With the AA structure we hope to instill the Elite Hockey Development Model with players who normally would fall Into a lower tier U18 team, house league or just quit," says Chamberland.
The Havoc will play in the newest division of the South Central Alberta Hockey League (SCAHL), and will have a modified draw zone similar to that of the U16 AAA & AA recruitment zones.
-30-
For more information on the U16 AC Havoc contact: Rob Sutherland acaacommittee@airdriehockey.com
(403) 912-2680
The Airdrie Cochrane Athletic Association is the committee responsible for setting the structure and direction of the male high performance stream of hockey within the Airdrie draw zone, as regulated by Hockey Alberta's development model. It includes U15 AAA, U16 AA, U16 AAA and U18 AAA. The draw zone encompasses the Banff and Canmore area, east to Beiseker and north to Trochu.