ACAA AAA Head Coaches Announced
---
---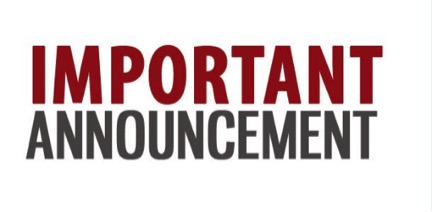 ---
The Airdrie Cochrane Athletic Association (ACAA) is excited to introduce the Head Coaches who will be leading our teams for the 2019-2020 season:
Tyson Soloski - Airdrie Xtreme, AAA Bantam
This will be Tyson's first year with the Xtreme. He has been involved in hockey as long as he can remember, first as a player and then as a coach. He was an Assistant Coach position at the Midget AA level, and spent 2 years as the Bantam AA Head Coach for the Bow Valley Timberwolves. He then became Head Coach of the Midget AA Timberwolves, winning the North Division Championship. Last season Tyson was an Assistant Coach with the AC Avalanche. He was also involved with Hockey Alberta's Peewee Prospects Cup as an Assistant Coach, which he feels truly showed him how to be an elite level coach.
Terry Sydoryk - AC Avalance Minor Midget AAA
Terry is looking forward to his second season as the Avalanche's Head Coach. (Sydoryk returned last season after taking a break from coaching the team for five seasons). His playing experience includes a CIS Championship with the University of Alberta Golden Bears, playing for them for 3 years while also earning a degree in Engineering. Terry also won a WHL League Championship with the Victoria Cougars, and participated in the 1980-81 Memorial Cup. Terry's coaching experience at the Bantam and Midget levels includes 8 years in the Alberta Minor Midget AAA league as a Head Coach, 5 years with the AC Avalanche (winning the Sutter Cup League Championship in 2013) and 3 years with the Northwest Calgary Athletic Association Bruins (including a Bronze Medal in 2016). Terry has also been an Assistant and Head Coach in 4 Alberta Cup tournaments.
Dustin Taylor - Airdrie CFR Chemicals Midget AAA Bisons
This will be Dustin's second season as Head Coach of the Bisons, and his third season with the Club.Prior to working with the Bisons, he was an Assistant Coach and Video Coach for the University of Alberta Golden Bears for two seasons, which included winning the Canada West Championship in 2017. While at the University of Alberta, he also completed a Masters of Coaching Degree.
Congratulations to Tyson, Terry and Dustin! The ACAA is looking forward to a great upcoming season.
The Airdrie Cochrane Athletic Association (ACAA) is the committee responsible for setting the structure and direction of the male AAA stream of hockey within the Airdrie draw zone, as regulated by Hockey Alberta's development model. It includes Bantam AAA, Minor Midget AAA, and Major Midget AAA.
The draw zone encompasses the Banff and Canmore area, east to Beiseker and north to Trochu.
-30-
For more information on the Airdrie Cochrane Athletic Association contact:
Cam LeGrandeur
acaacommittee@airdriehockey.com 403 912 2680
or visit our website at www.acaahockey.ca